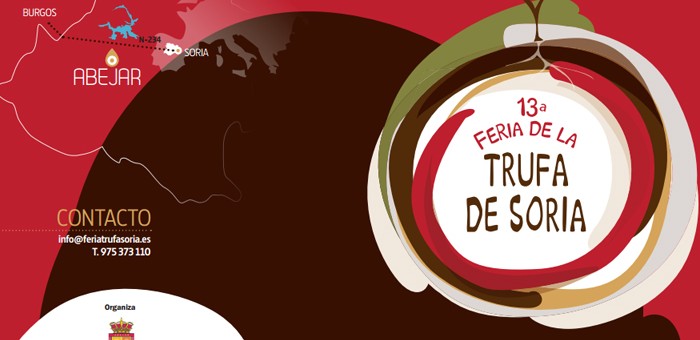 The Truffle Fair of Soria celebrates its 14th edition and will be held in Abejar on 20 and 21 February 2016
On 30/11/2015
0 Comments
black truffle, Fair Abejar, Fair Soria, truffle fair, tuber melanosporum
The event, one of the leaders in Soria winter calendar will bring the world of truffles to the thousands of visitors who come each year to pinariega town of Abejar, completing the tourist offer in gastronomy, contests, visits to farms truffle, workshops … A wide range of activities around the black truffle.
As in the previous edition, the presentation of the Truffle Fair of Soria taking place in INTUR (International Tourism Fair of Interior held in Valladolid) inside the booth Provincial de Soria, will be Friday November 27 at 12:00 hours.
In addition the City of Abejar, through the organization of the Truffle Fair of Soria is working with the Commission of the Council of Soria for the only brand 'Truffle Soria' also looking for a joint promotion and marketing of truffles.
More information at: http://www.feriatrufasoria.es/