The European Union has recognized our company Trufgourmet for its innovative idea "that provides great economic value in a rural area". This mention adds value to the good practices of companies led by women who contribute with their work and experience to generate a positive impact on their environment are valued.
This recognition is carried out by the EU among companies participating in the Business Support Programme for Woman (PAEM) led by the Spanish Chamber of Commerce in collaboration with Spain´s Institute for Women and Equal Opportunities.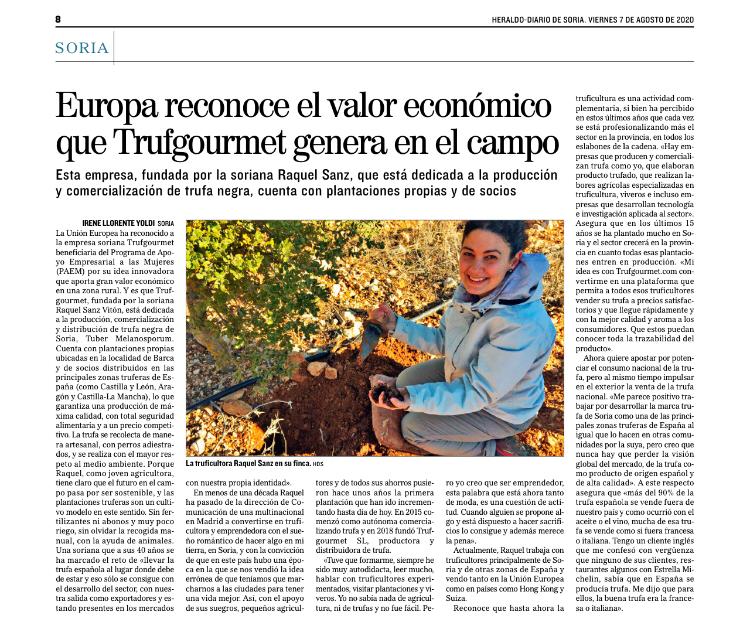 Trufgourmet has worked since 2015 in the black truffles production and the truffle farming knowledge inside and outside of Spain.