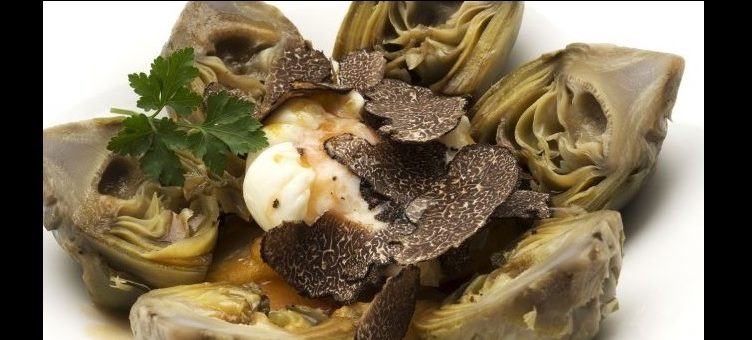 Artichoke cream with prawns and black truffle
On 17/11/2020
0 Comments
Artichoke recipe, black truffle, black truffle recipe, truffle and artichoke recipe, truffle recipe
Recipe for 6 people
Ingredients:
200 gr of artichokes for the cream
400 gr of artichokes for the chips
250 gr of fish stock
Olive oil
Salt and pepper
Parsley
Lemon
15-20 gr of clean black truffle
Preparation:
1. Clean the artichokes and boil them adding the fish stock.
2. After cooking, grind the artichokes, add salt and pepper and reserve it on a plate.
3. We clean the artichokes for the chips, laminate and put them to soak with a few drops of lemon So that the artichokes do not turn black and rust.
4. Then fry them with plenty of extra virgin olive oil.
5. We drain the artichokes on a plate and reserve.
6. Peel the prawns and lightly fry them on the grill.
7. We place the warm artichoke cream on a plate and put the prawns on top.
8. Finally add the artichoke chips and laminate or scratch the truffle on top of the still hot chips so that the truffle gives off all its aroma and flavour.
You get it! The dish is delicious and ready to taste!