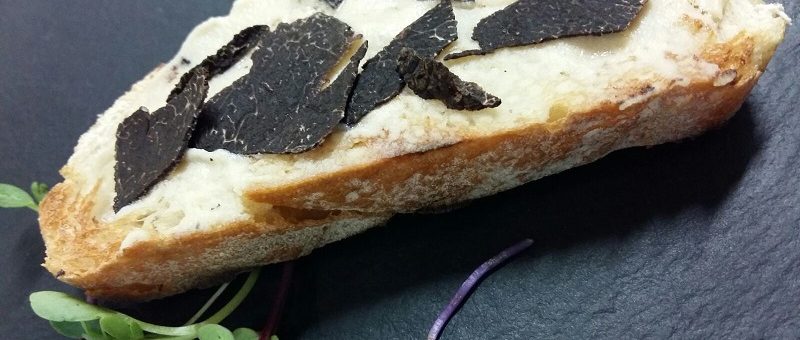 Truffled butter: a delicious way to use truffles
On 14/11/2022
0 Comments
cook truffle, tips truffle, truffe, truffle recipe, Truffled butter, tuber melanosporum
If you want to use truffles to give a special touch to your dishes, pick any food rich in fat. They're perfect! Butter is a great choice. It enhances the flavours and aromas of the Tuber melanosporum.
You can use it as a base ingredient for your dishes or enjoy its flavour directly on toast.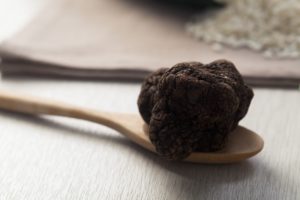 Here's how to make truffled butter:
Ingredients
• 200 g butter
• 20 g black truffle Tuber melanosporum
Steps:
– Warm up the butter
First you need to warm up the butter to soften it. You can leave it out of the fridge for a few hours or, if you don't have the time, put it in the microwave for a few seconds. Careful! Don't microwave it too long or it'll liquefy.
– Grate the truffle and mix it in
Use a grater and grate the truffle on top of the butter. Mix well until fully blended. It should look creamy.
– Store in a container
Use whatever container you have to store the mixture, close it, and leave it to cool in the fridge. The container has to be tightly closed so that the butter doesn't absorb any smells from other food in the fridge.
– Leave it to sit for one or two days and then have some truffled butter!
To make sure the butter to imbued with the truffle aroma and flavour, leave the container with the mixture in the fridge for one or two days.
How to keep and use it
As always, we recommend that both fresh truffles and any other truffled product be used as soon as possible, within a few days at most, to enjoy all their aromas and flavours. Keep them in the fridge.
If you want to keep them for more than a week, you can also freeze them in a sealable freezer bag or container, and then cut off as much as you need whenever you need it. That way you can use it for sauces or add it to a dish to make it special.