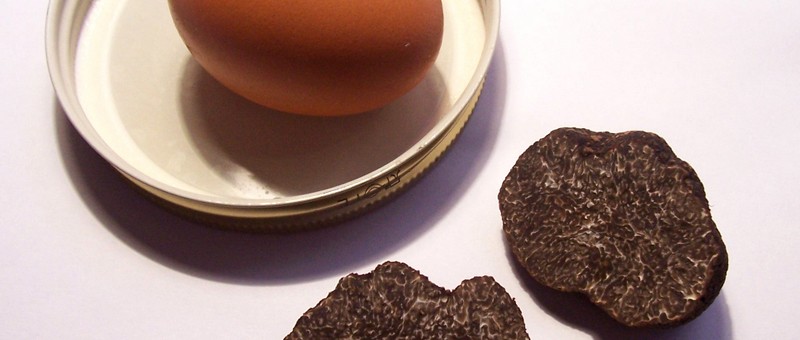 Truffle flavoured eggs with Iberian Ham
On 25/11/2015
0 Comments
cooking tips black truffle, recipe black truffle, truffle flavoured eggs
4 potatos

4 eggs

100g of Iberian ham

30 gr of black truffle

Extra virgin olive oil

Salt
Before preparing this dish, we need to flavour the eggs with truffle. In order to that, we need to save a truffle or a portion of it, along with the eggs in a crystal jar. Close the jar and leave it for a few days. The porous nature of the egg will make it absorbe part of the arome. .
Peel the potatos and slice them finely.
Fry the potatos with the extra virgin olive oil.
Fry the eggs with the extra virgin olive oil.
Put the ham Iberian ham on the potatos still hot so the ham can express its full flavour. .
Set the plate with the potatos and the ham and then, the truffle flavoured eggs on the top.
Chop finley or just grate over the plate a bit of black truffle to taste.
No doubt this is a simple way of eating eggs with potatos adding an amazing arome and flavour!