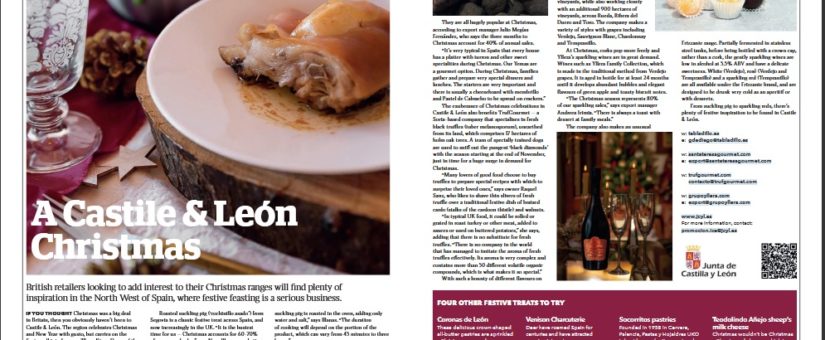 The British magazine Fine Food Digest speaks to the quality of Trufgourmet truffles
On 03/11/2022
0 Comments
britain, castillayleon, castillayleonesvida, FineFoodDigest, gourmetproducts, regalosgastronomicos, Soria, truffe, truffle, UK
The prestigious UK gastronomic magazine, Fine Food Digest, talks about Trufgourmet and our truffles as one of the finest products to come out of Castille and León.
The British publication, which specialises in food and drink, features our company in its July issue as part of a selection of the most highly valued gastronomic products that inspire more and more households in the UK on special occasions like Christmas.
The British market values quality Spanish products marketed by sound companies that are committed to the environment.
We are delighted to be one of the companies chosen along with Grupo Yllera, Tabladillo, and Santa Teresa Gourmet to show the British public the excellence of products from Castille and Leon.
@guildoffinefood @Santa_Teresa @bodegasyllera @tabladillo_es @SaborDeCyl
More information: See magazine