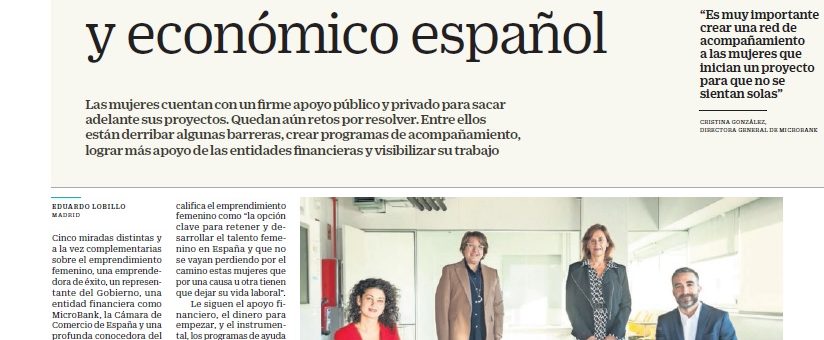 Trufgourmet's female entrepreneurship at the Cinco Días' breakfasts
On 10/11/2022
0 Comments
Cinco Días, Cristina González, El País, entrepreneurship, female entrepreneurship, inmaculada Riera; Francisco Polo, María Benjumea, truffe, TrufGourmet
Raquel Sanz, CEO of Trufgourmet, participates in the round table organised by Cinco Días on female entrepreneurship.
Five different perspectives on female entrepreneurship in Spain analyse the challenges and needs of women in terms of the future.
Trufgourmet participated in this informative event with Inmaculada Riera, Director General of the Chamber of Commerce of Spain; Francisco Polo, High Commissioner for Spain as an Entrepreneurial Nation, María Benjumea, CEO of Spain Startup, and Cristina González, General Manager of MicroBank.
Some of the conclusions included closing up the wage gap and overcoming other barriers, creating support programmes, support from financial institutions, making more flexible regulations and giving them more publicity.
We recommend reading it and hope you find it interesting.
Read the full report here: